I love the effects coffee oil has when applied to skin.  If you saw my post on naturally radiant skin, you know there's a coffee oil I use both day and night.
Another thing I also do is apply coffee grounds to my face.  It's ridiculous and never fails to get a chuckle from Dr. Husband.  I. Don't. Care.  Once or twice a month, when I have some extra time in the morning, here's my ritual: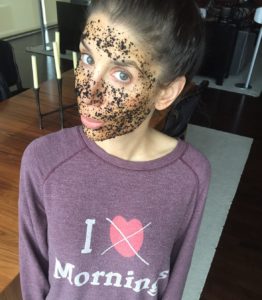 Once the grounds have cooled (be careful they're not hot!), yet they're still moist, apply as much as will stick to your face;
Allow to dry, around ten minutes; and
Splash face with water over the sink to remove them.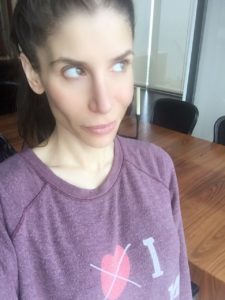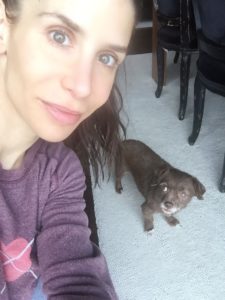 Caveat!  The coffee beans must be organic — the results will not be the same if they are not.1 
Organic beans have significantly more antioxidants than conventional, and
They do not contain the toxic metals and pesticide residue that no one wants on their face.
Here's what it does and why it works: A double-blind controlled study involving skin care that contained coffee oil resulted in significant improvement in "the appearance of wrinkles, firmness, hyperpigmentation, blotchy redness, tactile roughness and clarity in photodamaged skin". 2  And if that's not reason enough, there's more: Coffee oil can protect skin from UV-induced photoaging (premature aging of the skin).3
I also recommend an old school french press.  Plastic ones have been known to cause illness.4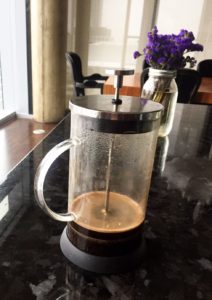 Start out with a few drops of the coffee oil in the morning and night.  Then on a lazy morning, make your way to Coffee Face.  You'll love the results.