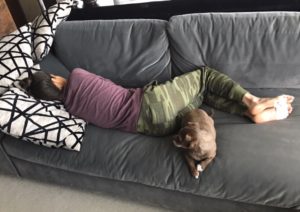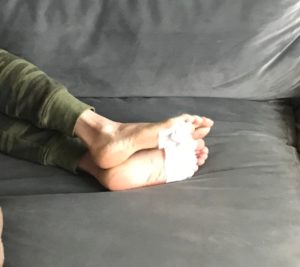 My feet always throb and ache by the end of the day.  Sometimes it's so bad that I can't sleep (and Husband is forced to moonlight as a massage therapist).  This little gem of a product that I found in Japan has saved me.
After I get home, I put them on the balls of my feet to help stop the throbbing.  Simply unwrap and peel one pad (I cut it in half) and they provide a strong cooling sensation, while release relaxing oils, like sage, lavender, and rosemary.  One box contains 18 pads and each is big enough to cut in half.  At $18 per box, that's $1 per pair.  I also use them to sleep if I've been in heels for a long time.  They're great for other areas, too.  Husband will use one on his shoulder or knee if he's having issues.
All of the additives are made in Japan, where their standards are highly-regulated and dramatically stricter than ours or China's.  The preservatives are all-natural.  The commercial cooling pads offered in the US are typically filled with harmful chemicals that I don't want on me.
Of course, like everything else, I was able to find them online when I got back to the US.  Enjoy!