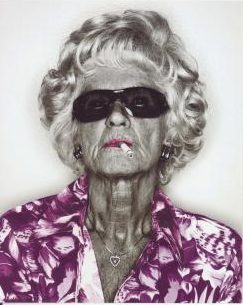 There have been studies done on vitamins and foods containing certain antioxidants, such as lycopene, astaxanthin, and resveratrol that may provide a "built-in" sunscreen and protect skin from within.  This means that by simply popping a pill or eating certain foods, or drinking a glass of wine, you're protecting yourself from the sun.  The research seems fairly promising, so I asked my BIL1, a dermatologist, to weigh in:
Hi SIL,
Good question.  There are studies that suggest that astaxanthin and resveratrol may be beneficial, however, they are in vitro, so it is unclear if it would be helpful if taken by mouth or topically.  It is all speculative, but theoretically they could be beneficial.  At the same time, there are studies on oral antioxidants (many different types), some of which show benefit, others do not.  It is really up in the air.  
As you can see, the evidence is unclear.  This, coupled with my preference against most (not all) supplements 2 makes the choice clear to me.  If you happen to get any extra sun protection from your diet, that's great.  But, don't consider it any type of replacement for the external stuff.
Sunscreen is the number one thing you can do for your skin.  It's untrue that the higher the SPF, the more protection it will provide.  In fact, higher SPF's can do more damage than lower ones.3
SPF 30 is great for every day use, providing 97% UV protection when properly applied. Anything higher than SPF 30 (50, if you must) is a waste of everyone's time.  And we all have better things to do, like watch this video.
Similarly, there are only two active ingredients that should be in your mineral sunscreen: Titanium Dioxide and/or Zinc Oxide.  Either or both are fine.  Many of the zinc sunscreens will leave a white cast on your face, which can look some kind of ridiculous, especially in photos.  But, THE HOLY GRAIL OF FACE SUNSCREEN DOES EXIST.  It uses a "translucent zinc" that spreads clear.  It's called MyChelle Sun Shield.  It can be worn alone or under makeup and it won't cause breakouts.  Don't forget to slather it on your neck and chest.
For lips, All Good Lips does a great job and won't seep into your mouth like a lot of lip balms with SPF can.
For the body, it's always Goddess Garden Organics in the spray bottle.  It's not an aerosol, just a bottle that forces the lotion out in a stream.  It doesn't leave a white cast, lasts for hours, and provides great protection.  Spray it into your palm before spreading it on.
Now, a great trick:  Toss your hand lotion and replace it with a bottle of sunscreen. Our hands give away our real age, right?  Don't be a victim to this senseless crime.  Goddess Garden Organics makes one that's small enough to fit in a purse, can be carried-on an airplane, moisturizes well, and doesn't have a smell.
Keep a bottle of sunscreen by your front door to spray your hands before you head out. The same one by Goddess Garden Organics is great because it sprays and rubs in quickly.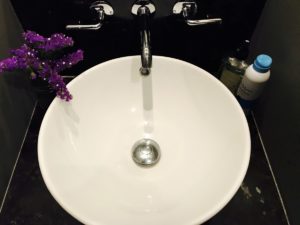 To take the protection to the next level, if you're in the bright sun and sunscreen just won't cut it, wear a ridiculously goofy hat.  Built in SPF?  I'll take two.  Just ignore the mocking from your spouse.

Brother-in-Law.  Duh. ↩
I believe that even supplements from reputable companies are often not what they say they are.  I also believe that diet is the absolute best way to get proper nutrients. ↩
http://www.ewg.org/sunscreen/report/whats-wrong-with-high-spf/ ↩